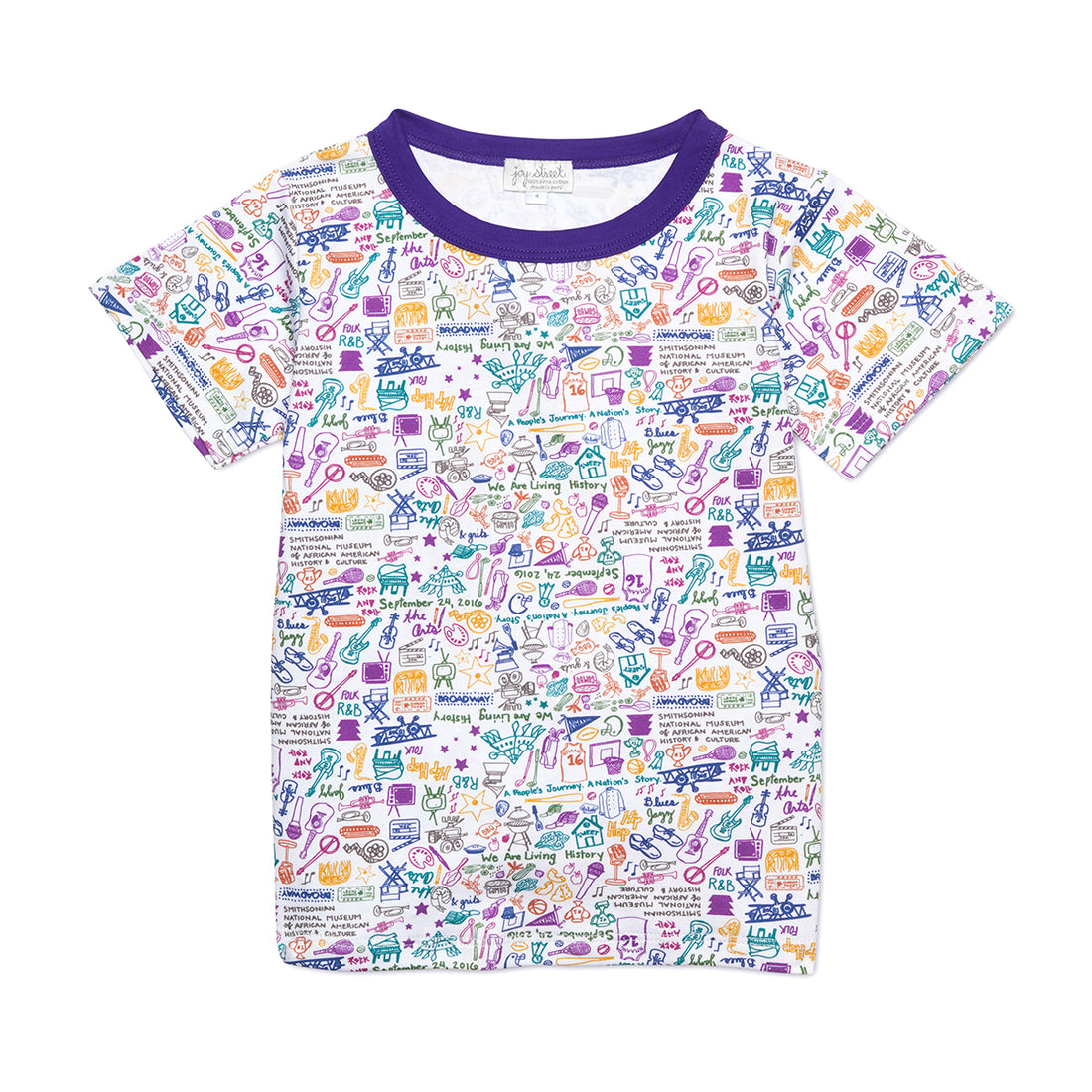 Smithsonian National Museum of African American History Kid's Tee
This kid's tee has all the makings of a fun field trip! It's a great way to engage your little one in learning about Black culture, history, and achievements. With its unique and hand-drawn designs, your little one can explore the fascinating stories of prominent athletes and activists from the comfort of their own home. Perfect for dress-up days and playtime, this exclusive tee is sure to bring tons of educational entertainment to your little one's day!
100% Pima Cotton
Made in Peru
Purple neck trim
Machine wash cold; Tumble dry low
True to size fit
100% of proceeds will be donated to the Loveland Foundation during the month of February
All Joy Street prints are hand-drawn and designed by artist & founder Eliza Ferrel. Our super soft and breathable 100% Peruvian Pima Cotton is hypoallergenic and gets softer with every wash.
100% Pima Cotton, super soft and durable
Made in Peru
Machine wash cold
100% cotton typically shrinks about 5% in the wash, mostly in length. Laying flat to dry will help to mitigate shrinking.
Garments fit very snug - we strongly recommend sizing up by +1-2 sizes depending on your preference