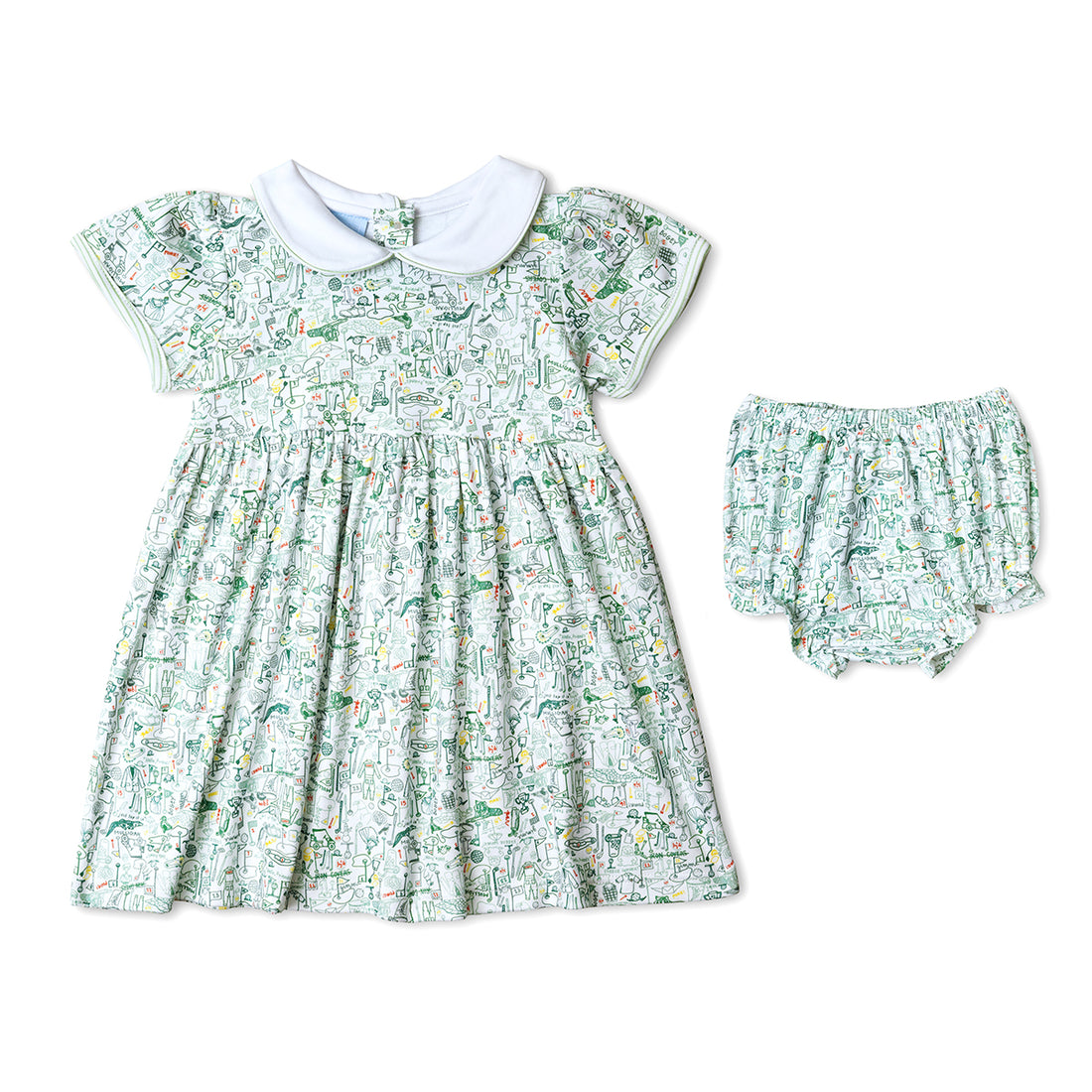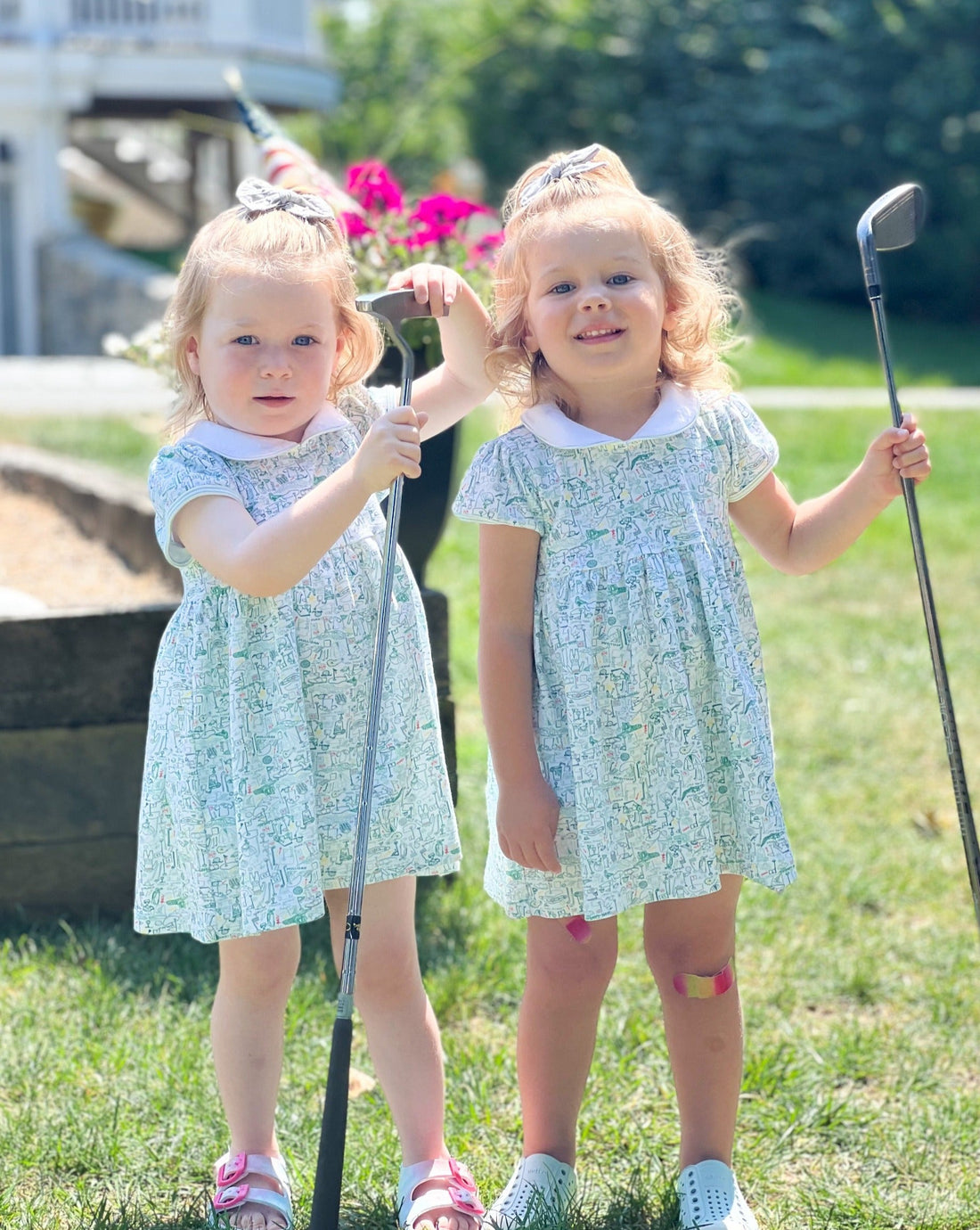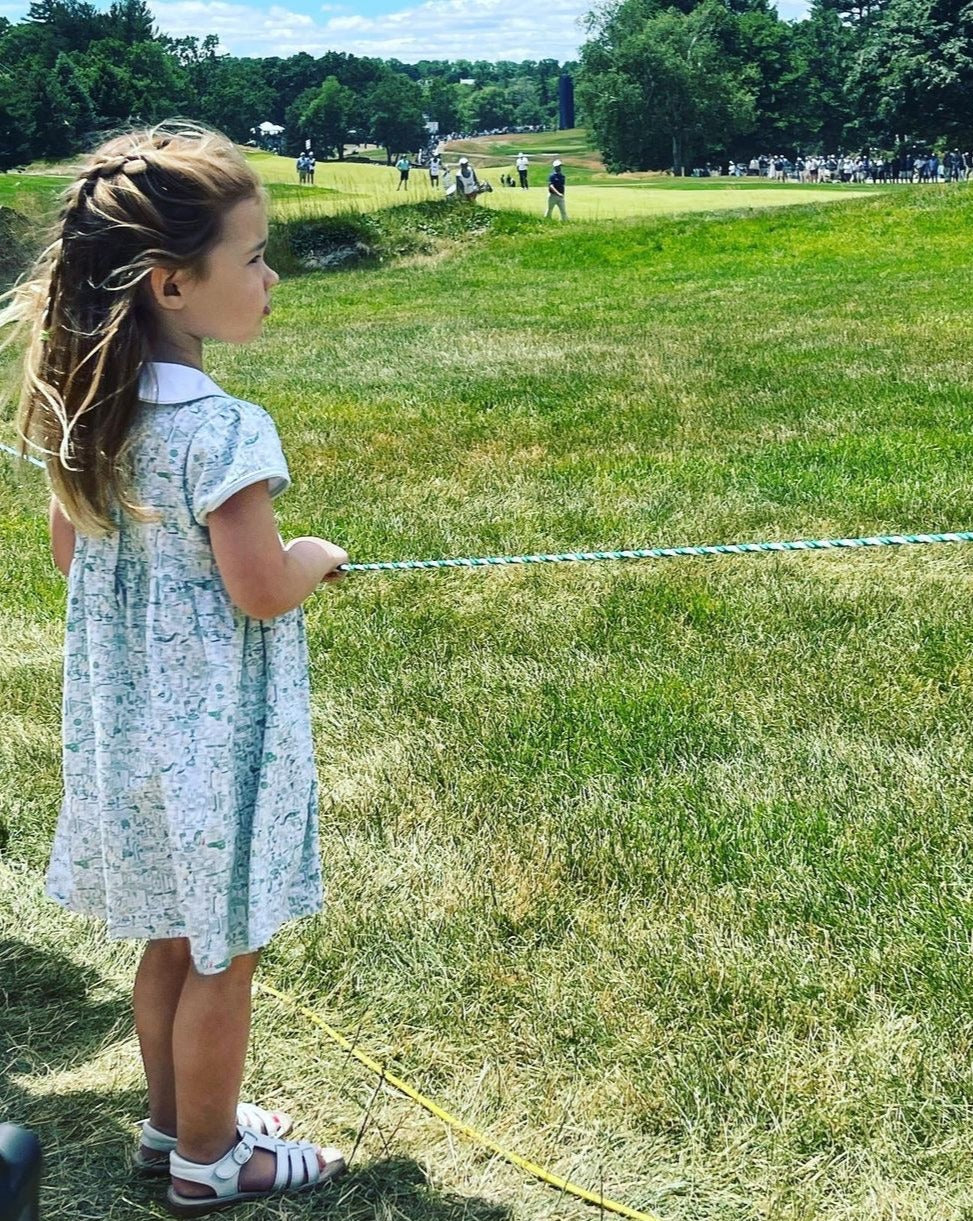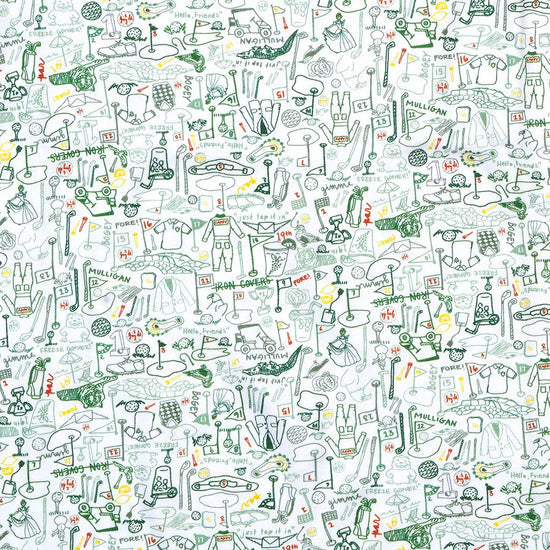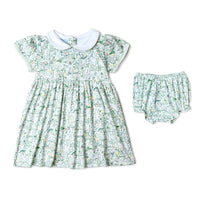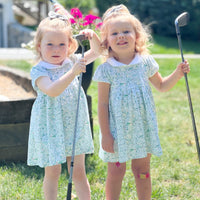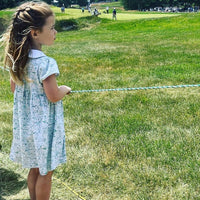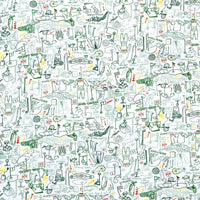 We think Eliza's Joy Street golf print is a hole in one!  No need to decide between a cart or caddy to explore our golf print girl's dress. Learn counting as you golf all 18 holes and find the hidden riddles and golf jargon hidden within the greens! Make a perfect putt for birdie or wow your golf pals with a unusually low score for a Cinderella Story. 
100% Pima Cotton, super soft and durable
Made in Peru
Short sleeve dress with Peter Pan collar and matching bloomers; Snaps at back neck
Machine wash cold; Tumble dry low
True to size fit
All Joy Street prints are hand-drawn and designed by artist & founder Eliza Ferrel. Our super soft and breathable 100% Peruvian Pima Cotton is hypoallergenic and gets softer with every wash.
100% Pima Cotton, super soft and durable
Made in Peru
Machine wash cold
100% cotton typically shrinks about 5% in the wash, mostly in length. Laying flat to dry will help to mitigate shrinking.
Garments fit very snug - we strongly recommend sizing up by +1-2 sizes depending on your preference