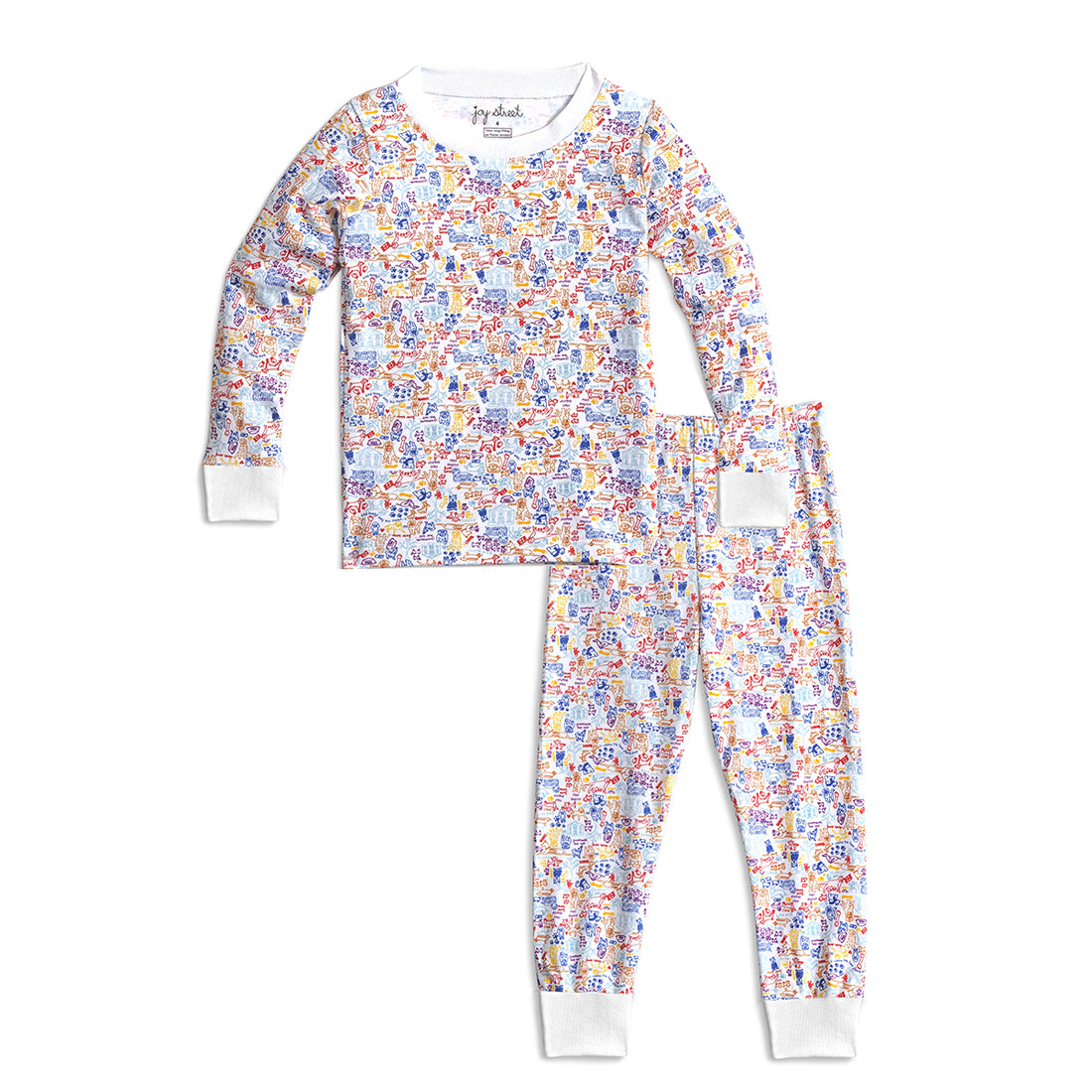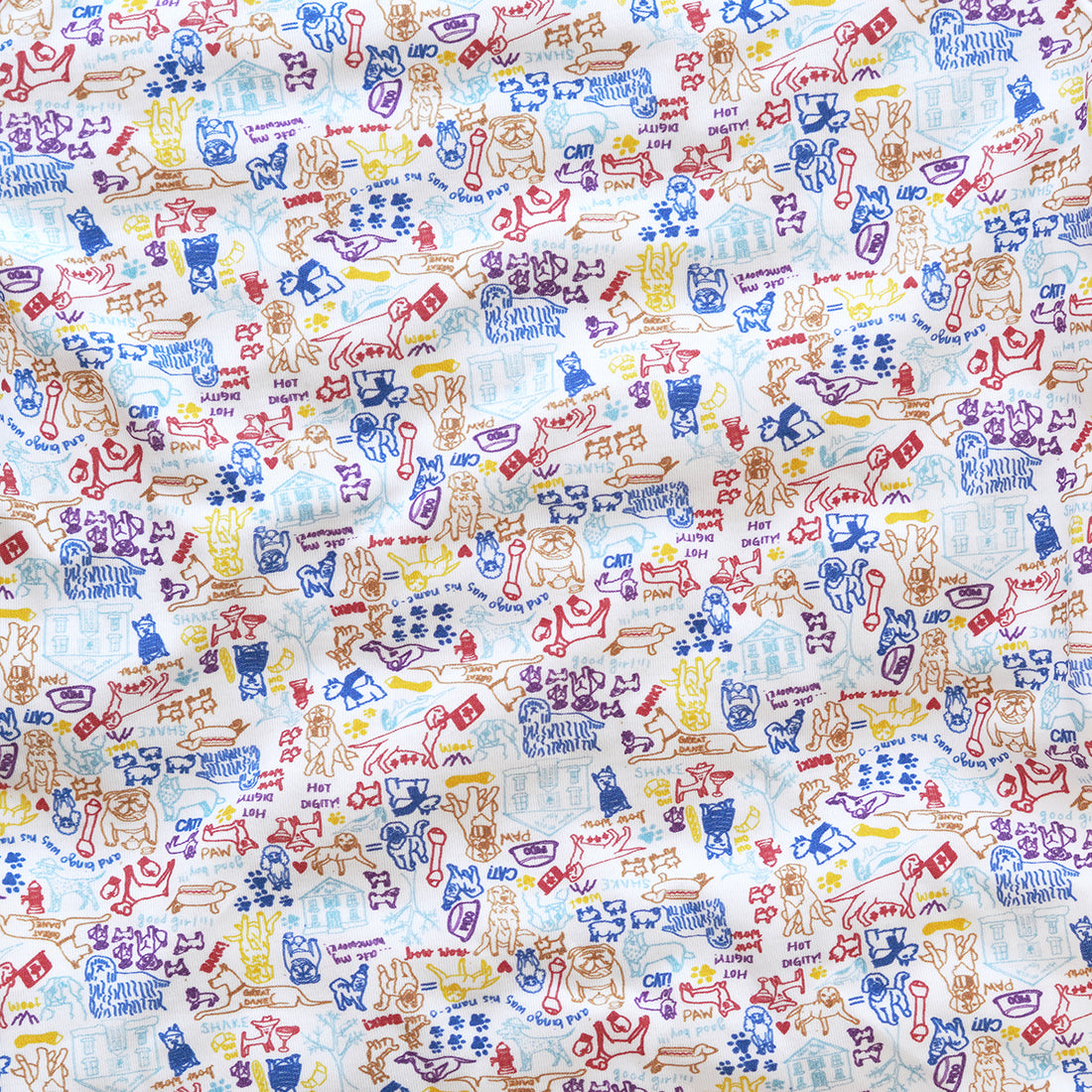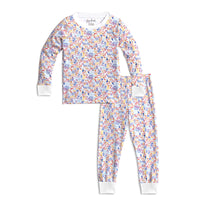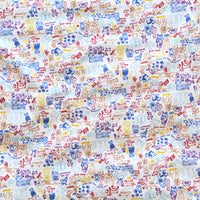 Dog Party Two Piece Pajamas
Woof woof!  This hand-drawn dog pajama print celebrates our Canine friends! With over 25 different dog breeds from Irish Setters to English Bulldogs, Golden Retrievers to Saint Bernards, you and your little will never tire searching for your favorite (golden) doodles in these dog print pajamas! Don't forget the dog's favorite "frenemy" the CAT who can be found stuck in a tree waiting to be rescued. 
100% Pima Cotton, super soft and durable
Made in Peru
Machine wash cold; Tumble dry low
Very snug fitting - we recommend sizing up by +2 sizes*
*Our two piece pajamas fit very snug to comply with the Consumer Product Safety Association. We do not use chemicals or flame retardants so a super snug fit keeps littles safe.
learn & discover
A Scavenger Hunt in Every Print...
Your little won't be able to wait for bedtime with the help of our Dog Party print featuring all of our favorite canine pals! Explore the print during bedtime stories or morning pancakes and teach your little the many different dog breeds from Eliza's (golden) doodles!
I spy with my little eye...
The Golden Doodles
Explore the print and play I spy with your little one!
I spy...a Pug, a Komondor, an Irish Setter, English Bulldog, French Bulldog, Bernese Mountain Dog, Scottish Terrier, Saint Bernard, Australian Shepard, Pomeranian, a Dashsund, a Chiwawa, a Greyhound, a Boxer, King Charles Cavalier, Great Dane, Alaskan Malamte, Yorkie, Golden Retriever, a Poodle, a Labrador Retriever, a Labradoodle, a Basset Hound and a Corgie!