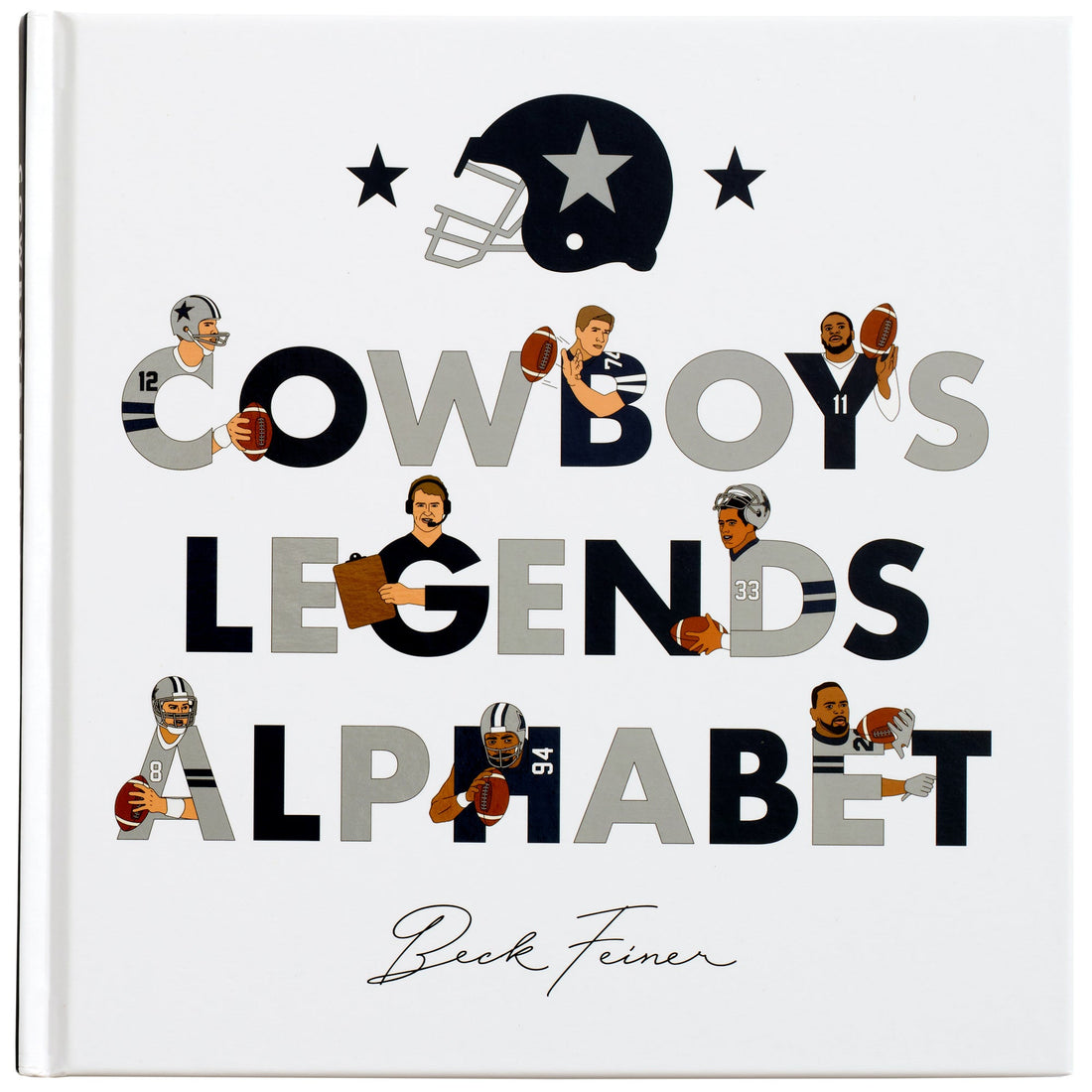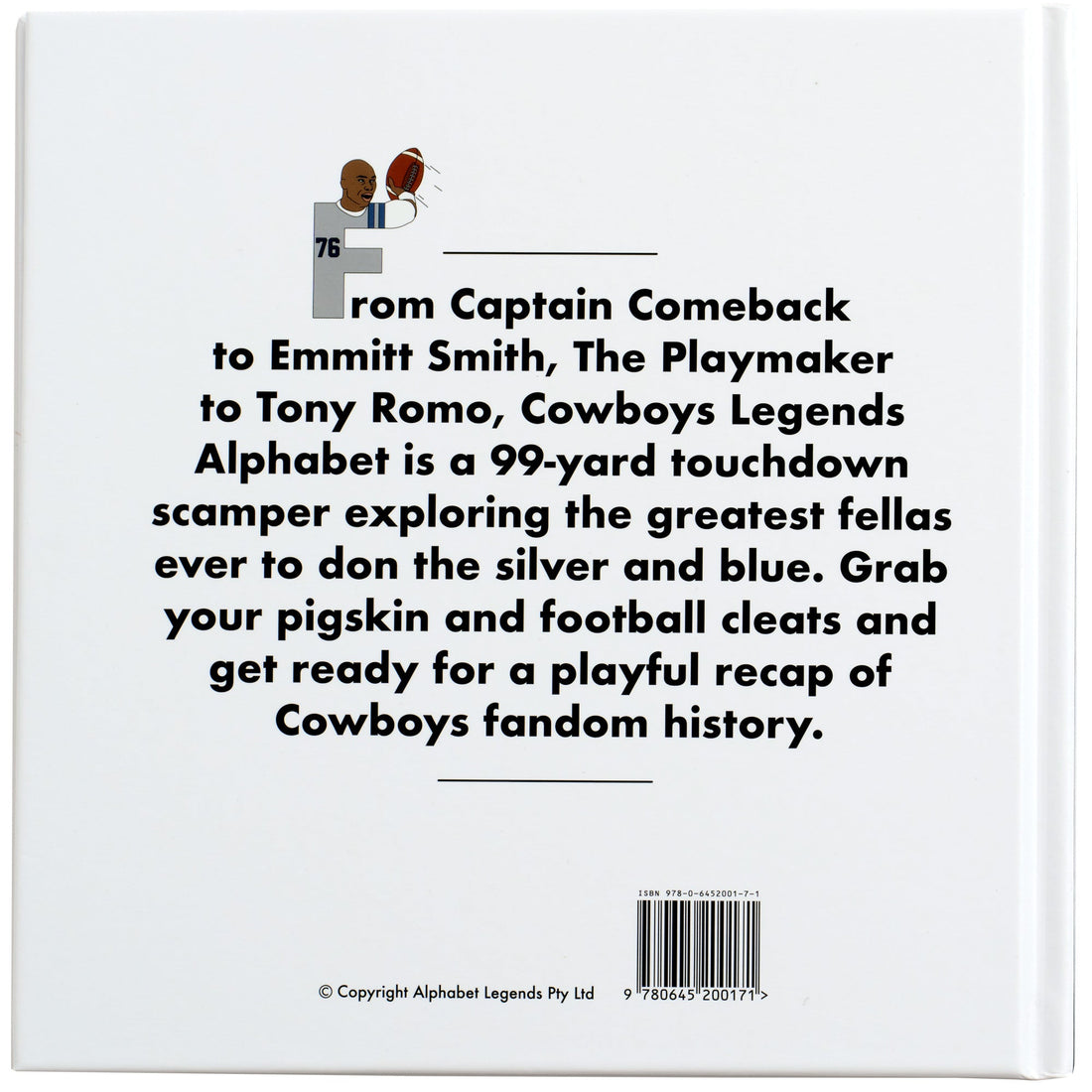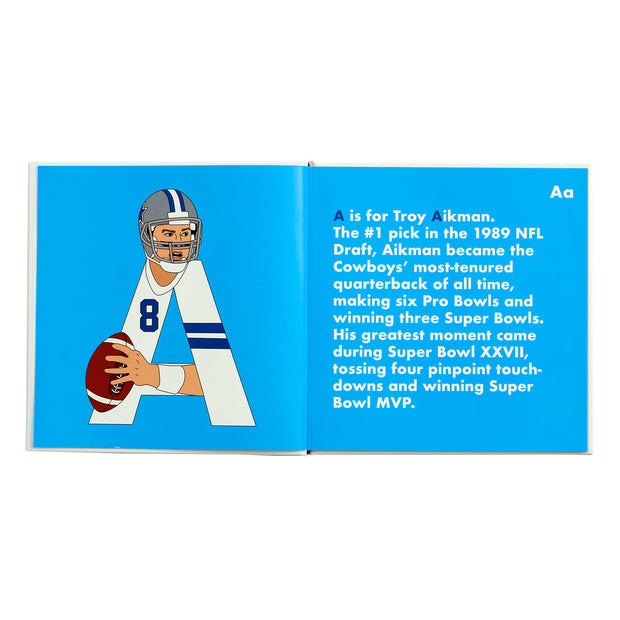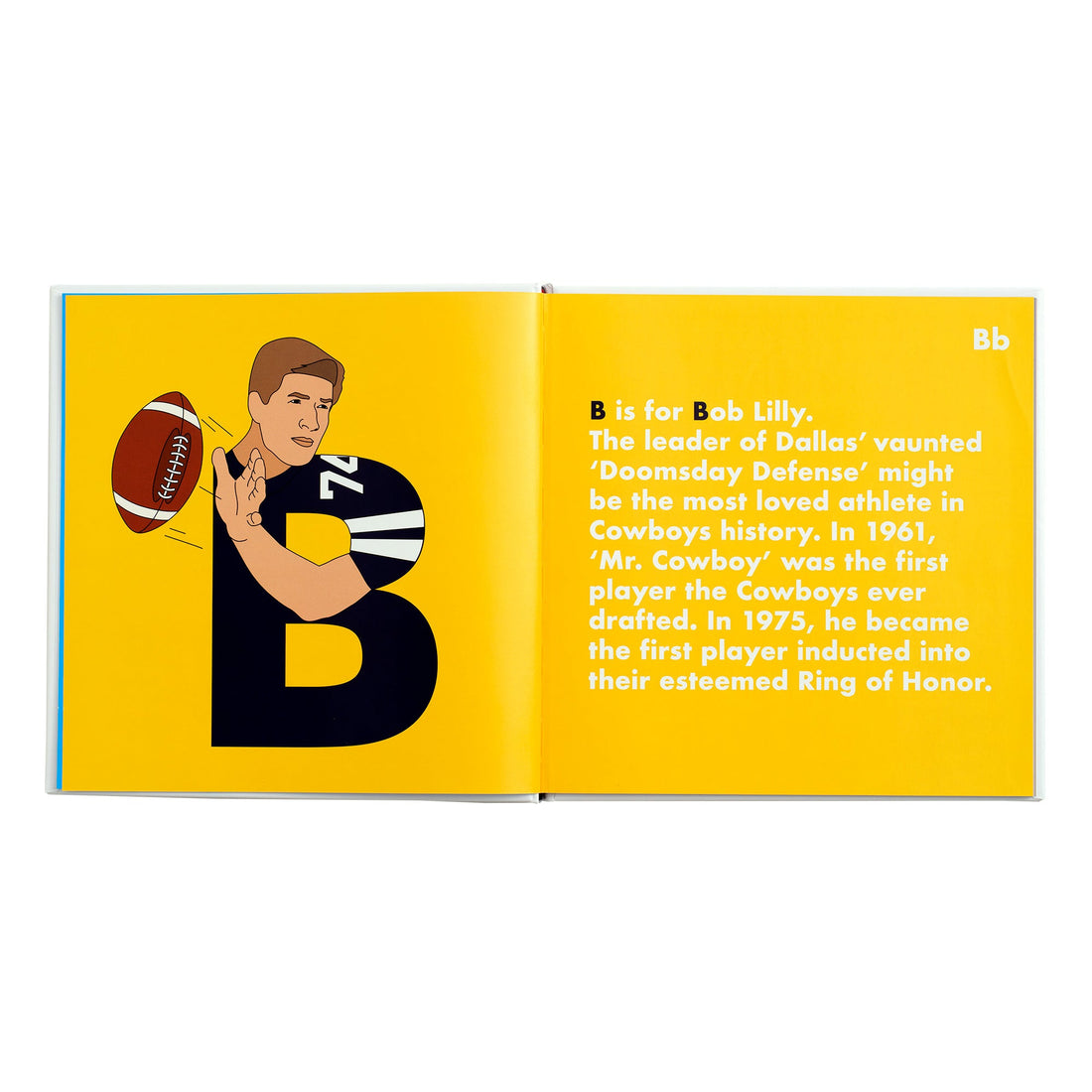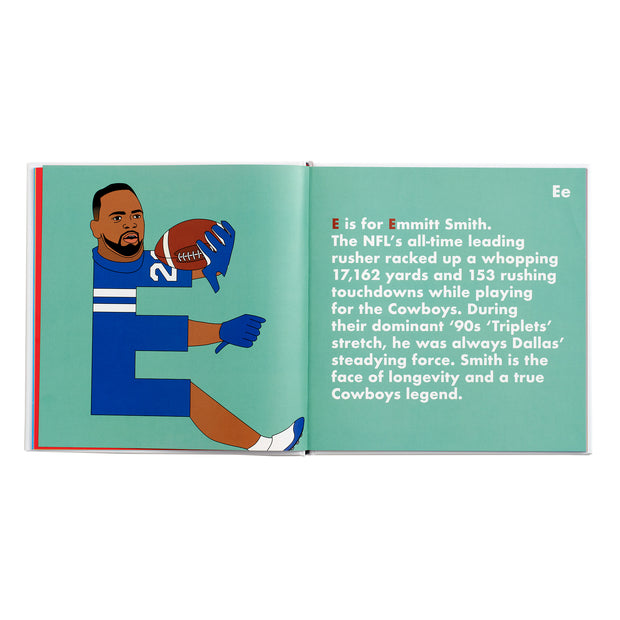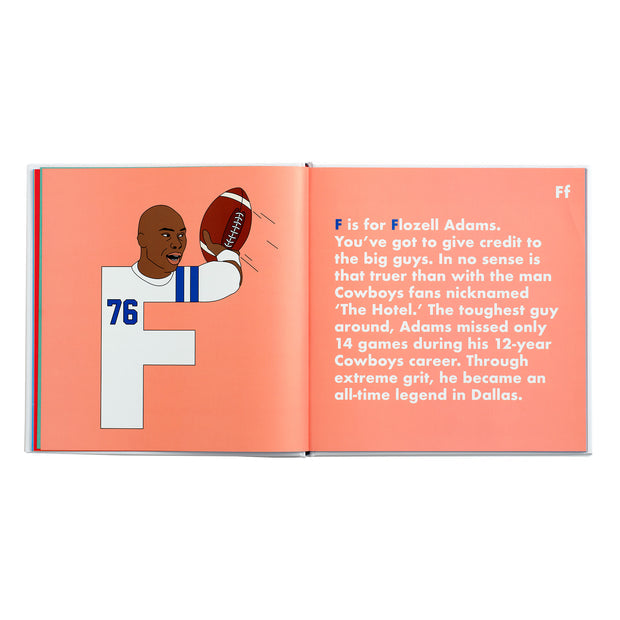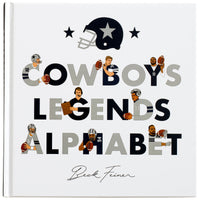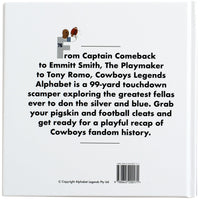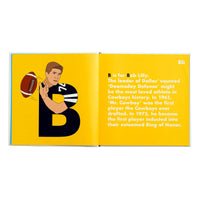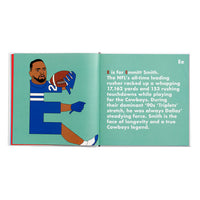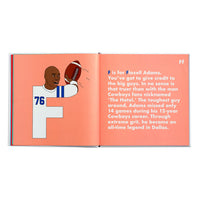 Cowboy Legends Alphabet Book
From Captain Comeback to Emmitt Smith, The Playmaker to Tony Romo, Cowboys Legends Alphabet is a 99-yard touchdown scamper exploring the greatest fellas ever to don the silver and blue. Grab your pigskin and football cleats and get ready for a playful recap of Cowboys fandom history.
Pairs well with our Joy Street Kids Dallas Collection for the perfect baby shower, baby gift or children's gift for the little Texans in your life!!
Premium finish hardcover book - 56 pages case bound
Packaged in a beautifully designed and re-enforced bookwrap
The perfect size at "8.2 x "8.1

This title can be enjoyed by boys and girls of all ages (including adults!) - the recommended reading age is 0-12. Although the book is an introduction to the alphabet for younger children, the reading level is more suitable for children between 6 and 12 years of age.