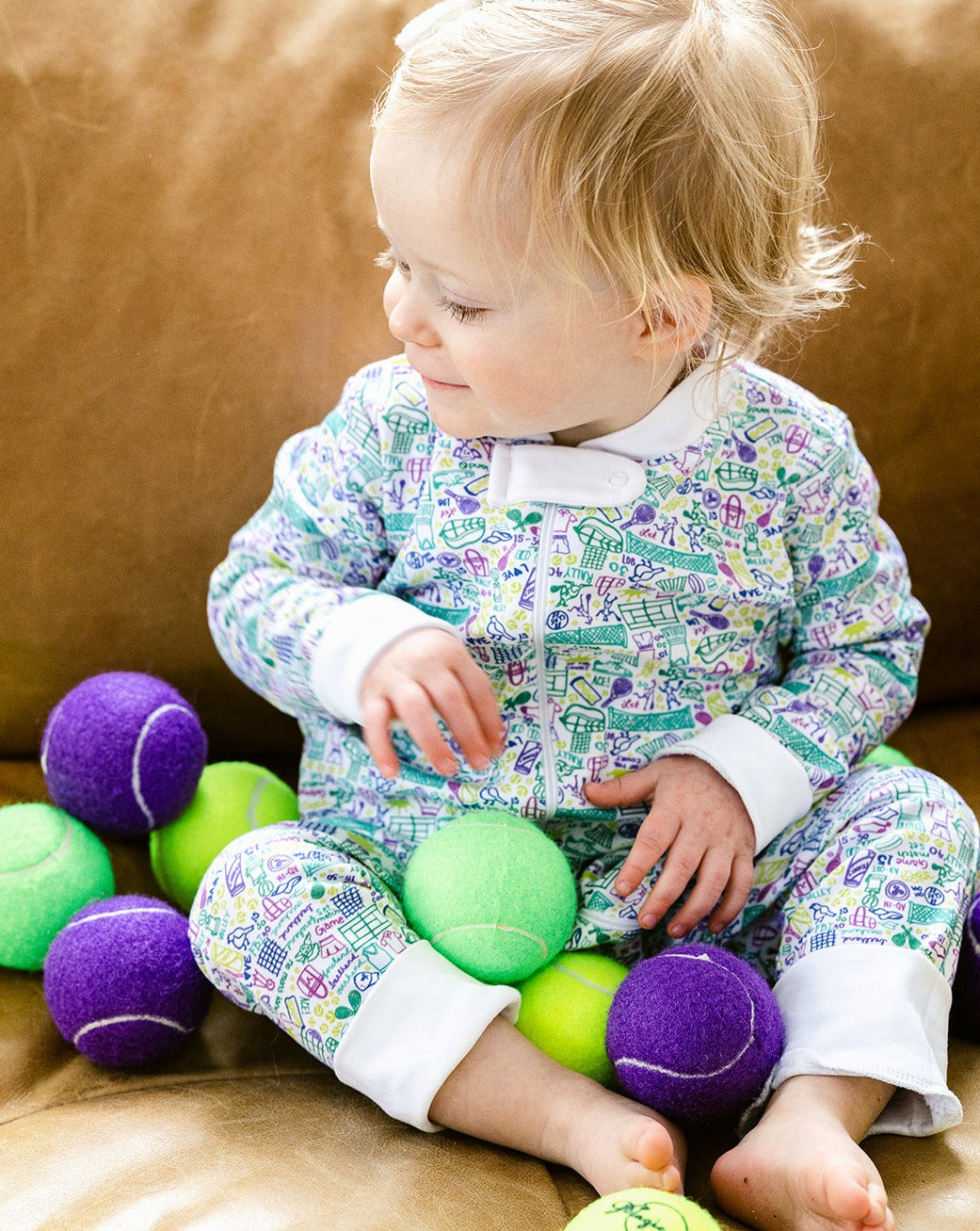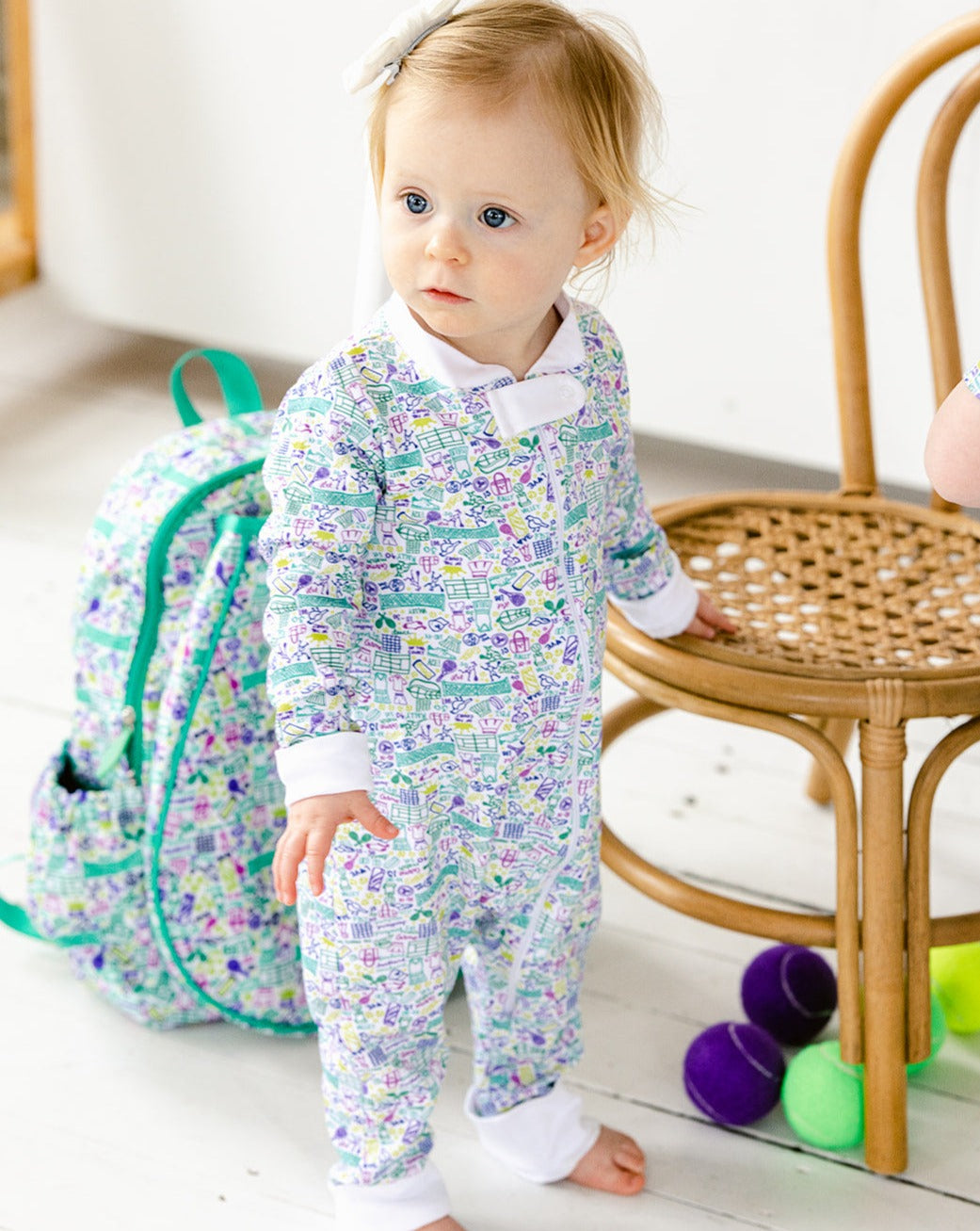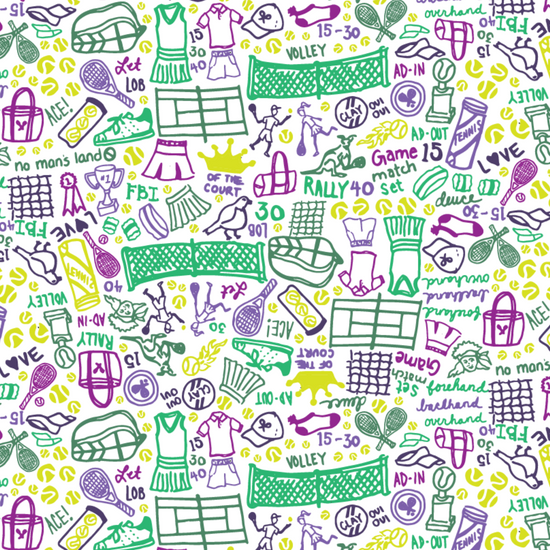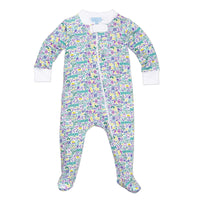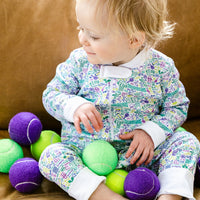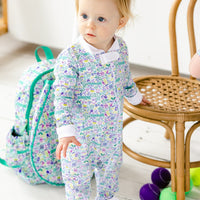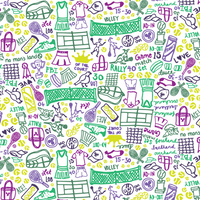 Get ready to show off that killer forehand and make a statement with this Tennis Onesie! Explore Eliza's hand-drawn print, but be sure to keep your eye on the ball so you don't miss all of the clever nods highlighting the great game of tennis! This onesie will have your little one loving their game and style in no time--love all!  
100% Pima Cotton
Made in Peru
Side zip with snap at neckline; Footed in NB to 6-9M*
Machine wash cold; Tumble dry low
True to size fit
*Size 9-12M+ does not have footies to comply with Consumer Product Safety Regulations.