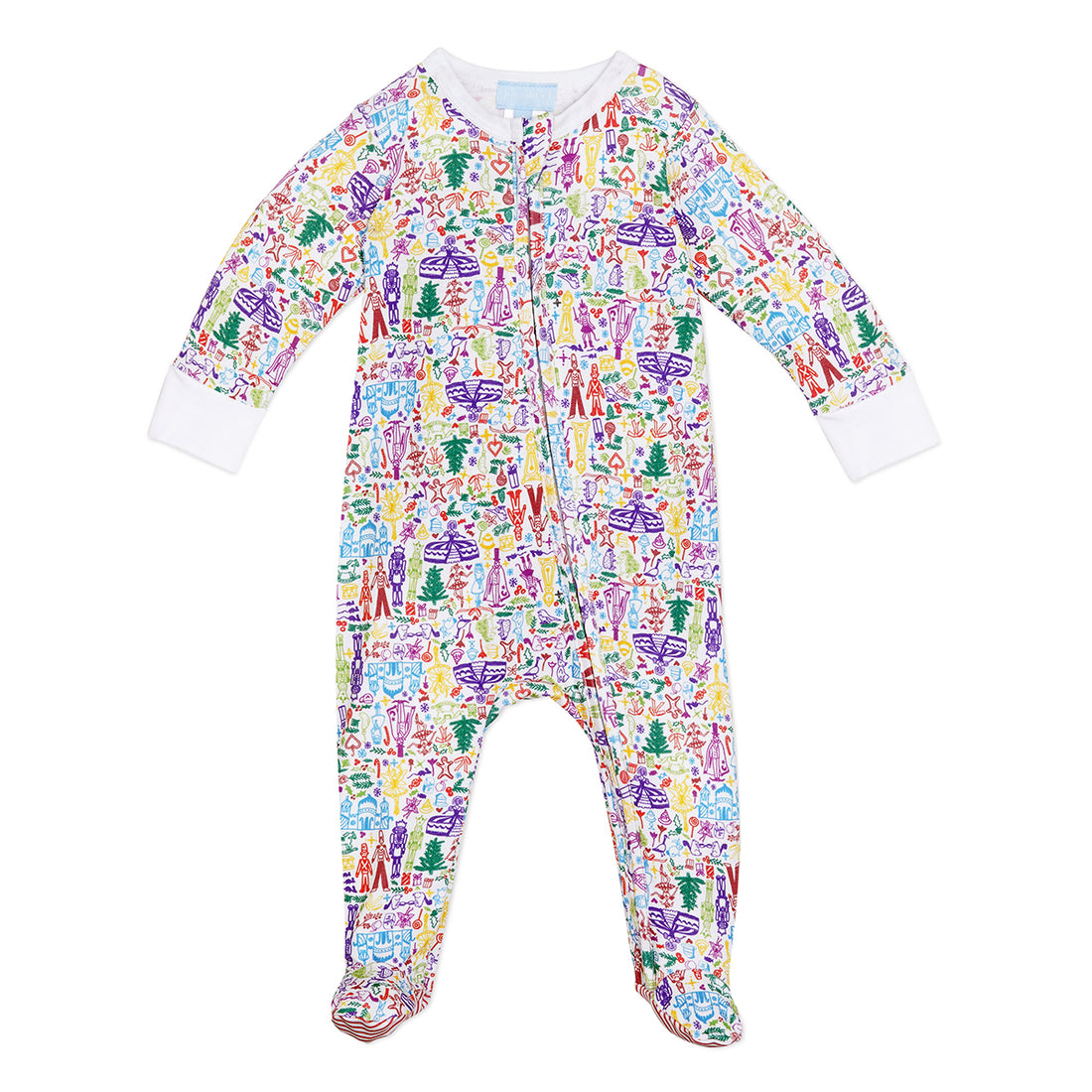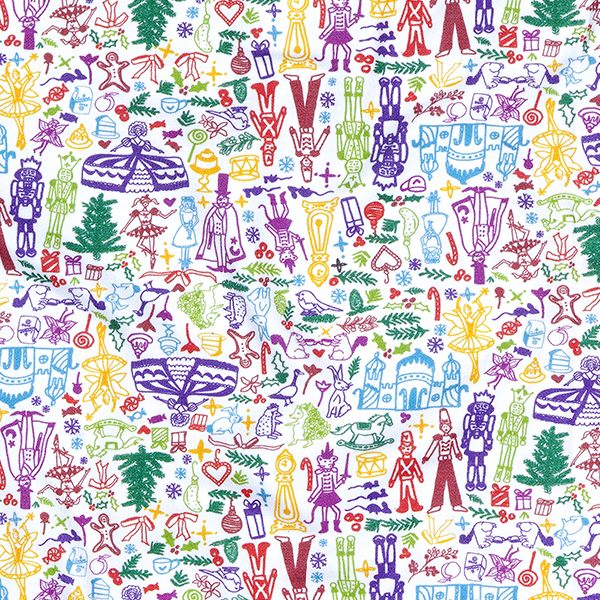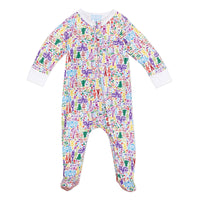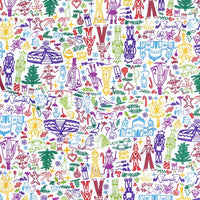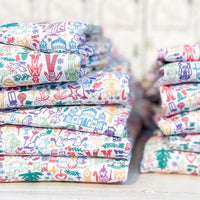 Nutcracker Zip Baby Onesie
Explore our Nutcracker Chirstmas print zip baby onesie and transport to a world of Yultide fantasy filled with sugar plum ferries, battling mice, Mother Ginger, 
Uncle Drosselmeyer, Claira and her Nutcracker Prince! This print will bring nostalgic memories of Christmases past and inspire bed time stories and sweet dreams of sugar plums and Christmas tidings all season long.
100% Pima Cotton, super soft and durable
Made in Peru
Size zip with snap at neckline; Footed in NB to 6-9M*
Machine wash cold; Tumble dry low
True to size fit
*Size 9-12M+ does not have footies to comply with Consumer Product Safety Regulations.
All Joy Street prints are hand-drawn and designed by artist & founder Eliza Ferrel. Our super soft and breathable 100% Peruvian Pima Cotton is hypoallergenic and gets softer with every wash.
100% Pima Cotton, super soft and durable
Made in Peru
Machine wash cold
100% cotton typically shrinks about 5% in the wash, mostly in length. Laying flat to dry will help to mitigate shrinking.
Garments fit very snug - we strongly recommend sizing up by +1-2 sizes depending on your preference