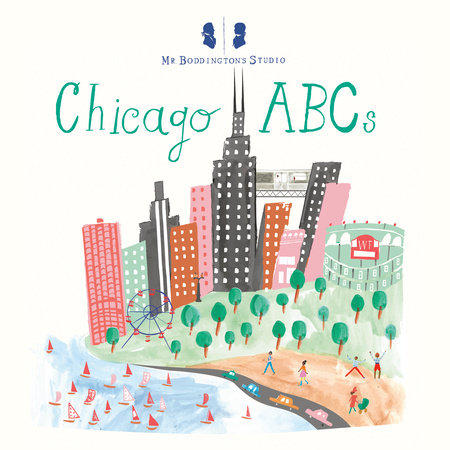 Mr. Boddington's Studio: Chicago ABCs
Abstract art! Big buildings! The Chicago Cubs! Oh my! Based on the chic designs of Mr. Boddington's Studio, this board book brings to life the ABCs of everyone's favorite windy city, Chicago.
This board book teaches the letters of the alphabet with illustrations of people, places, and things unique to one of the greatest cities in the world. It is the perfect gift for anyone who loves the Windy City!
hardcover, board book
ages 3-5
About the Author:  Mr. Boddington's Studio is a vibrant stationery store in Brooklyn servicing NYC's coolest lovers of all things paper. From invitation design to unique illustrations, the team at Mr. Boddington's Studio delights in giving New Yorkers the best in customized stationery arts.
All Joy Street prints are hand-drawn and designed by artist & founder Eliza Ferrel. Our super soft and breathable 100% Peruvian Pima Cotton is hypoallergenic and gets softer with every wash.
100% Pima Cotton, super soft and durable
Made in Peru
Machine wash cold
100% cotton typically shrinks about 5% in the wash, mostly in length. Laying flat to dry will help to mitigate shrinking.
Garments fit very snug - we strongly recommend sizing up by +1-2 sizes depending on your preference