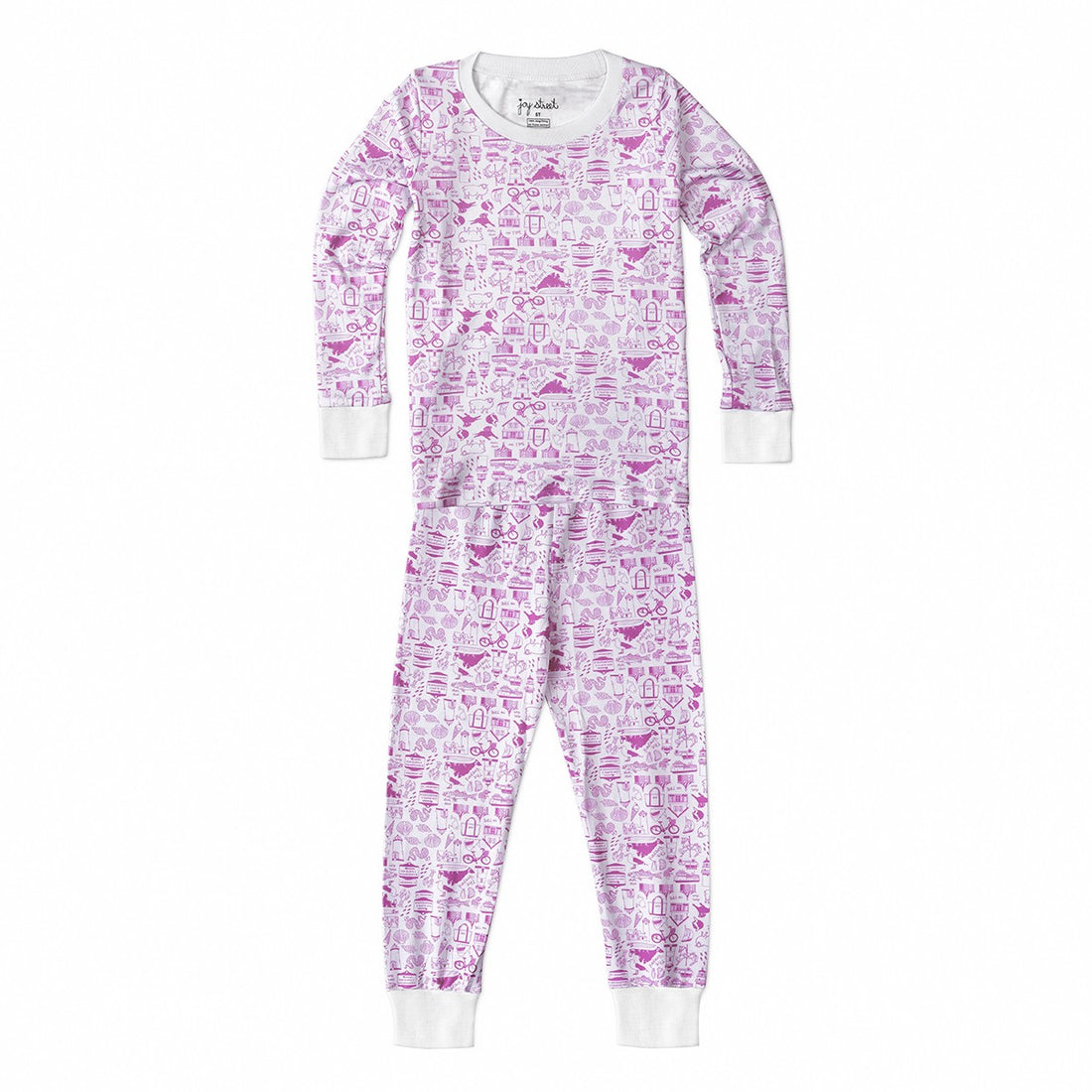 Martha's Vineyard Two Piece Kids Pajamas
Your little won't be able to wait for bedtime with the help of our Martha's Vineyard print pajamas featuring all of our MV favorites from the famous gingerbread houses to the carousel and the infamous serpent!
Very snug fitting - we recommend sizing up by +2 sizes
All Joy Street prints are hand-drawn and designed by artist & founder Eliza Ferrel. Our super soft and breathable 100% Peruvian Pima Cotton is hypoallergenic and gets softer with every wash.
100% Pima Cotton, super soft and durable
Made in Peru
Machine wash cold
100% cotton typically shrinks about 5% in the wash, mostly in length. Laying flat to dry will help to mitigate shrinking.
Garments fit very snug - we strongly recommend sizing up by +1-2 sizes
Our two piece pajamas fit very snug to comply with the Consumer Product Safety Association. We do not use chemicals or flame retardants so a super snug fit helps to keep your littles safe.