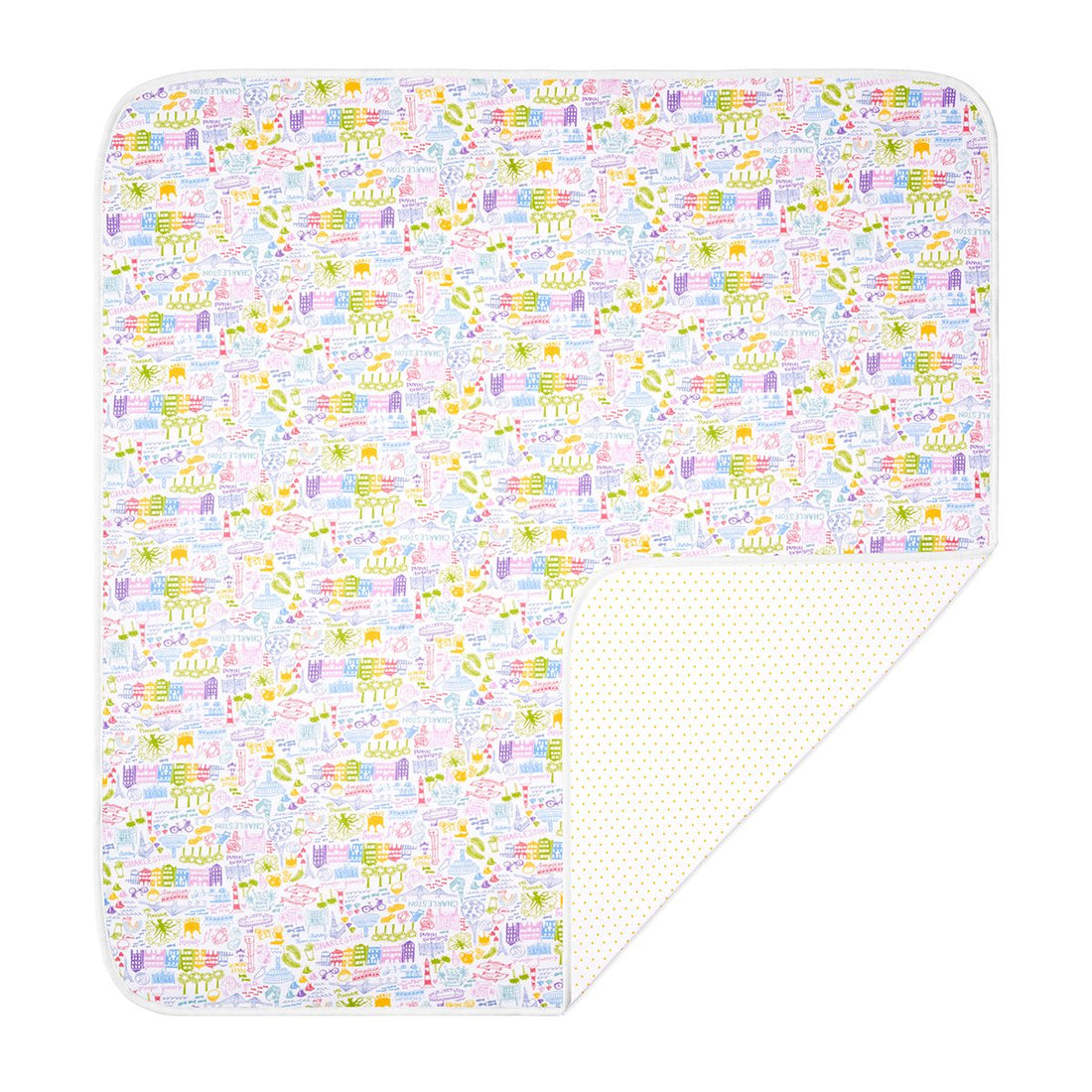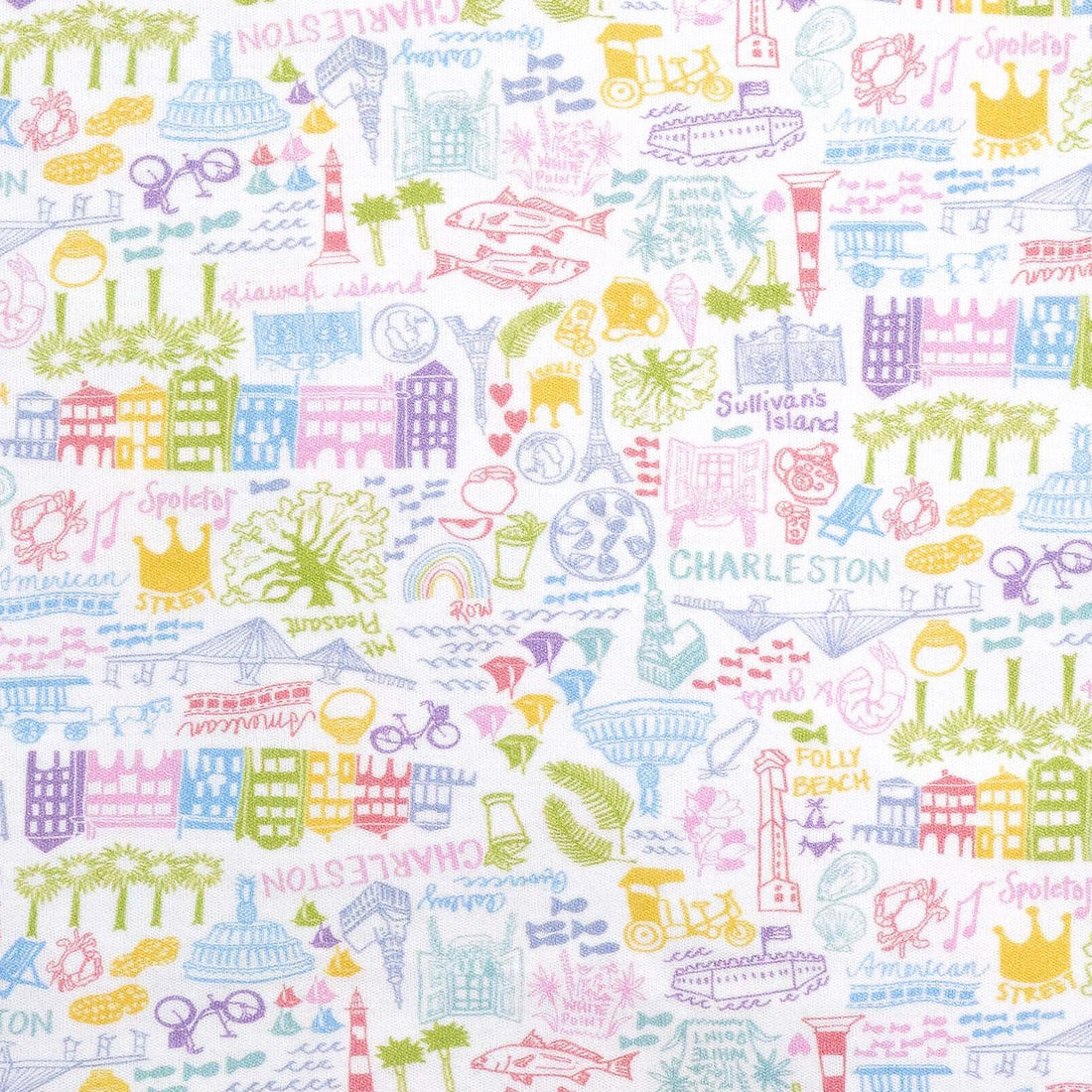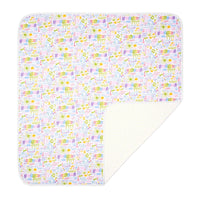 Exploring Joy Street's Charleston print baby blanket is like taking a horse drawn carriage down Rainbow Row from the comfort of home. Sip on sweet tea and throw back some oysters as you play eye-spy and identify all of Charleston's most cherished treasures from Pineapple Fountain to pearls, shrimp and grits to sailing and Angel Oak to the iron gates.  

100% Pima Cotton, super soft and durable
Made in Peru
Double layer, reverses to pin dot
Machine wash cold; Tumble dry low
26.5" x 27.5"