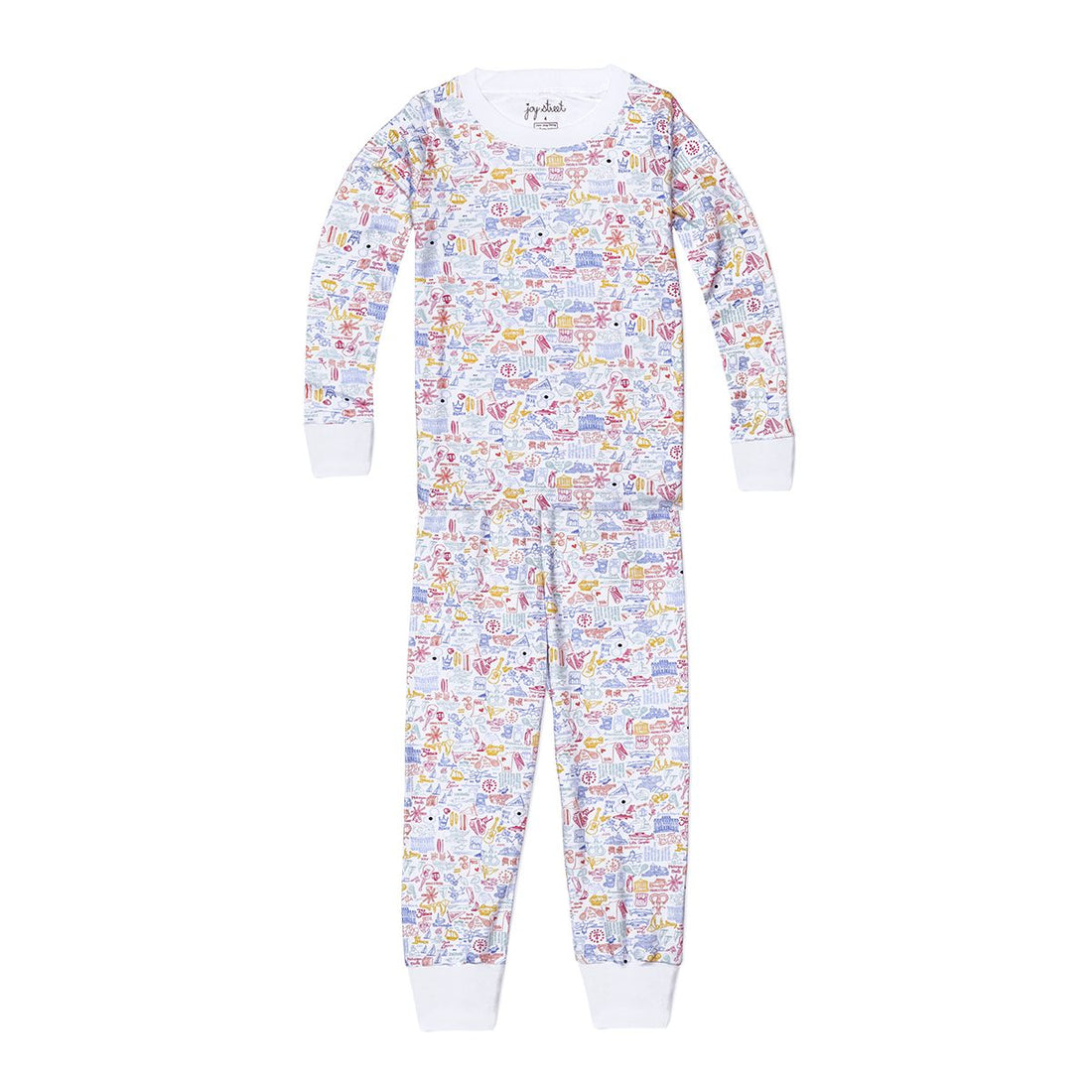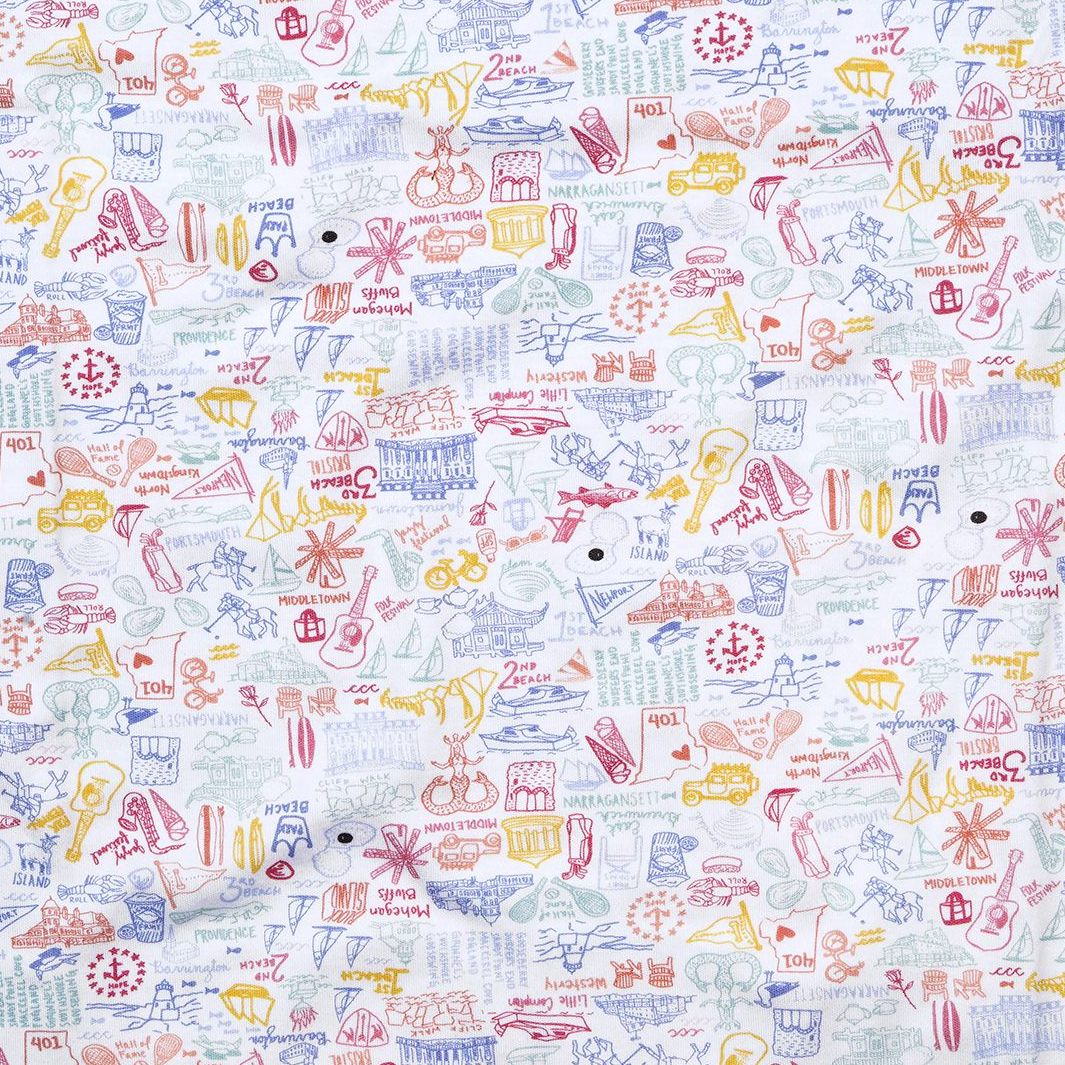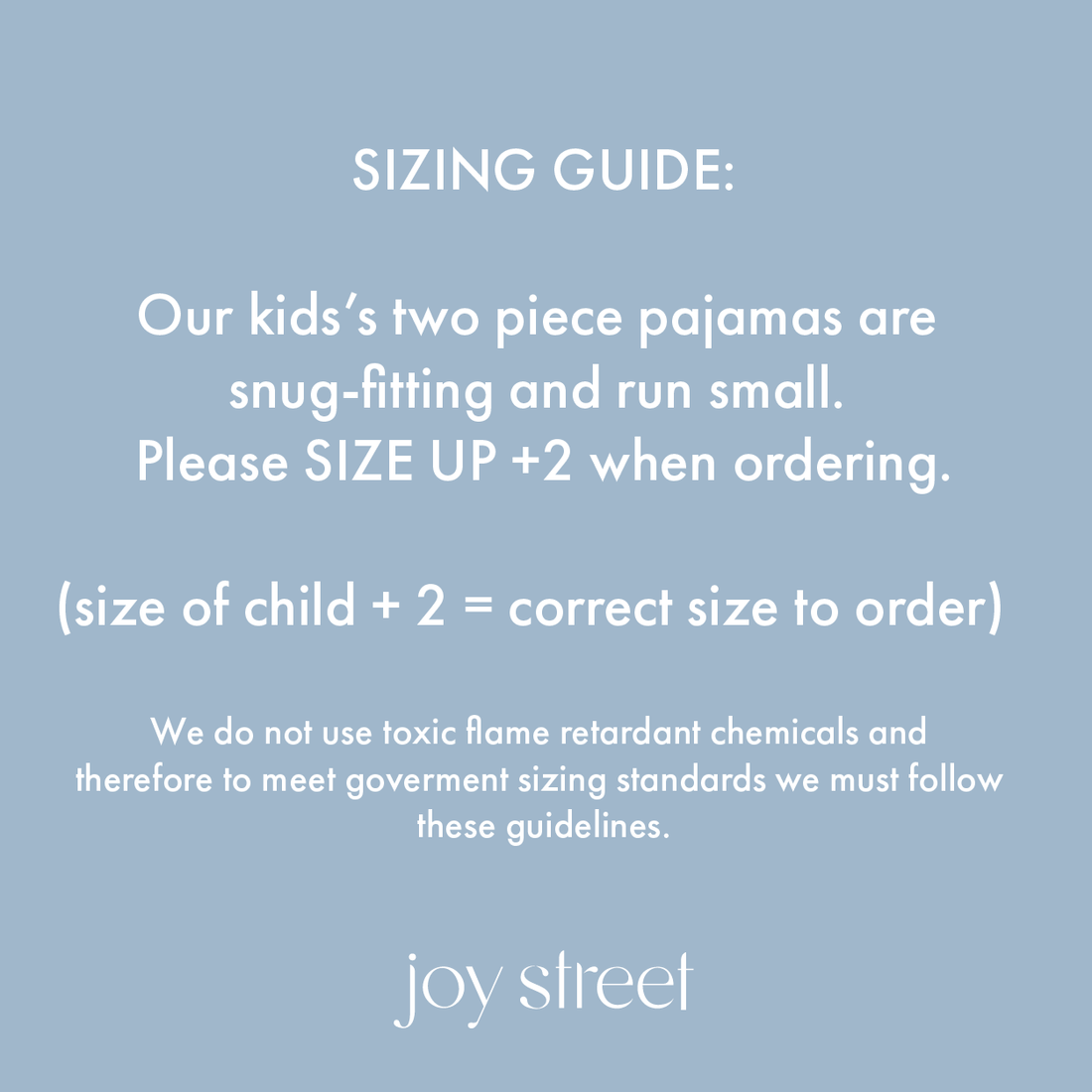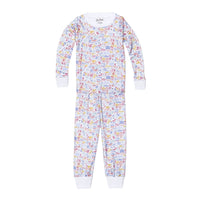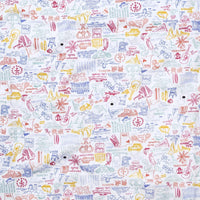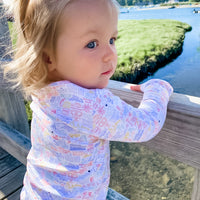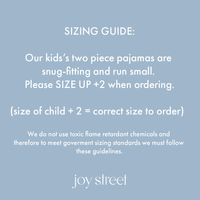 Rhode Island Two Piece Pajamas
From Newport to Narragansett explore our Rhode Island two piece pajamas! Grab a Dell's Lemonade and walk the Cliff Walk as you explore our Nation's smallest state on this sweet hand drawn print in a soft, sunwashed palette. This print will be sure to have you and your little sailing off to sweet dreams!
Very snug fitting - we recommend sizing up by +2 sizes
All Joy Street prints are hand-drawn and designed by artist & founder Eliza Ferrel. Our super soft and breathable 100% Peruvian Pima Cotton is hypoallergenic and gets softer with every wash.
100% Pima Cotton, super soft and durable
Made in Peru
Machine wash cold
100% cotton typically shrinks about 5% in the wash, mostly in length. Laying flat to dry will help to mitigate shrinking.
Garments fit very snug - we strongly recommend sizing up by +1-2 sizes
Our two piece pajamas fit very snug to comply with the Consumer Product Safety Association. We do not use chemicals or flame retardants so a super snug fit helps to keep your littles safe.